Baggage Storage Service
Sometimes you may find yourself with a long layover either at the Piraeus Port or the Airport, or when travelling from Athens to an island. If you have ever wondered what to do with your heavy luggage, your musical instrument, your animal crate or your bicycle when a secure place is needed for them to be stored, there is an answer -at least in Athens. Baggagement offers a hassle-free, fast and valuable travel experience in the most affordable and effective way, by undertaking your luggage management. We are aware that a well handled baggage is one of the key factors that formulate a positive traveler's experience as we do not want you to be that kind of traveller, strolling around with a heavy bag dragging behind. Even whether you are accompanied with your friends, your children or you are a lone traveller, travelling with reduced hassle will lighten spiritually and physically your staying, making your day effortless and worthwhile.
Pricing
The cost for storing your bags with us is:
5€ per bag per day for weight up to 23kg and/or size up to 80x40x40cm.
10€ per bag per day for weight up to 32kg and/or size up to 90x45x45cm
Keep in mind, that our service is calculated on a 24hour basis and that night time charge (9€) is automatically added to the total fare if dropping off or collection takes place from 10:00 pm to 07:00 am. At the same time, no charge levels apply according to baggage size. Baggagement offers discount prices for groups. For more information, please contact us
9€
night time charge
if dropping off or collection takes place from 10:00pm to 07:00 am
Payment Methods
Baggagement offers you a range of alternative methods to choose, among credit card (credit or debit) or PayPal. Online bank transfers are also accepted and if you would like to use this payment method, please contact us to share our bank account details.
Convenient as well as safety
Our premises are equipped with  a CCTV system and alarm since we take the safety of your belongings very seriously. Once you drop off your bags our staff members place bar scanned labels on the bags and seal them with a tie wrap. Your bag has standard insurance cover up to €1.500 as our insurance policy covers damages and losses. Please read carefully our Terms and Conditions related to valuable, perishable, and fragile items Excellent Service from Booking to Delivery Our team is available to answer any questions that may arise relating to how we operate and the service we provide. Our customers are really important to us and that is why we try to build an interpersonal communication with you throughout our service enforced by phone, e-mail and live chat. Your satisfaction is our priority and Baggagement tries to efficiently help you and elevate your travelling experience. From the first contact to the completion of the process, you will receive e-mails including detailed information about your order tracking and we will be in contact for any modification of your order. Travel light, explore and enjoy your precious moments baggage free while Baggagement takes care of the hard work.
Store your bags
Athens International Airport
Athens International Airport is undoubtedly a popular European stopover so if you face a long or short layover have Baggagement take care of your bags while you can visit the Athenian sites that are accessible to everyone from the Airport. At the same time, choose a more affordable and hassle-free way for your excess baggage instead of paying your Airline company fee for additional suitcase(s). The process of placing an order includes indicating your flight numbers, so you will meet our representative at Arrivals Zone and/or check in counters for your luggage picking up and delivery. Why not considering luggage transfer service from/to your accommodation in Athens area.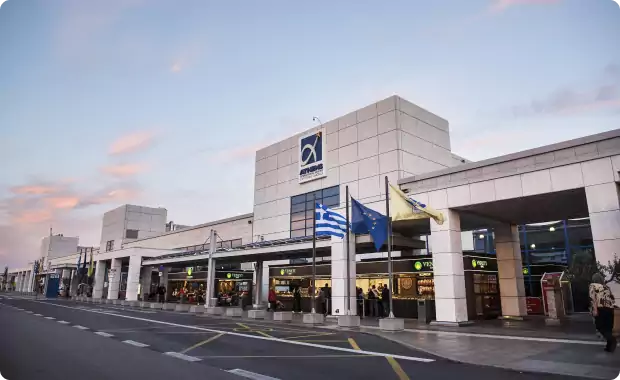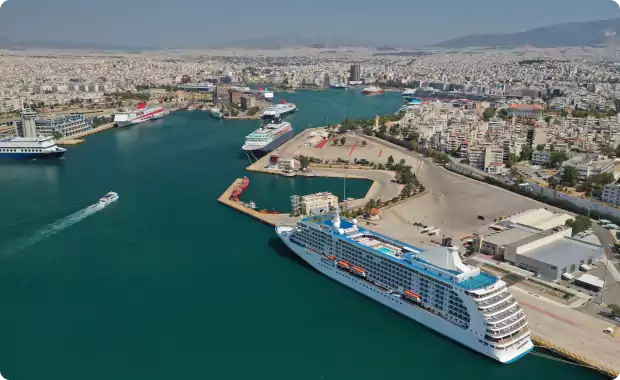 Piraeus Port
You can drop your bag off at our store located at 29-31 Aristeidou str, close to Piraeus Port and the Train station in Piraeus.If you use your mobile phone, just copy and paste this 37°56'46.7″N 23°38'35.5″E into a maps application to find out the exact place we are located in Piraeus. Bag Transfer service to the city center or to the Athens International Airport is also available


Excess Baggage Storage (Bicycles-Sports Equipment- Musical Instruments)
If you intend to leave your bicycle, any sports equipment or your musical instrument at the Airport, Baggagement offers a secure storage service (either for a short or a long period of time) in our secured premises, on condition that it must be in suitable packaging. Meeting points for collection can be Arrivals or Departures Areas in Athens Int. Airport, Piraeus Port. Same day luggage delivery service is also available. Contact Baggagement, identify your belongings, specify the service you need and get our offer. Our prices include insurance coverage up to €1500 per item.