When visiting Athens, it's a given that you will be visiting the Acropolis. But when it comes to the center of Athens, the Acropolis is not the only thing you should be aiming for. There is Thisio where one can find the best views of the Acropolis and an outdoor market of handcrafted knickknacks, Monastiraki with its flea market and antique stores, Psyrri with all its graphic Greek bars and finally…Anafiotika!
While roaming in Plaka, just underneath the Acropolis rocks, you will encounter a scenic neighborhood different from the others. You'll feel that you're in some Cycladic island. You know… the architecture with small white buildings and colorful doors and windows. Imagine a  cart-postal from a greek island. That's pretty unusual architecture for Athens. But that's there for a reason!
Let's find out, shall we?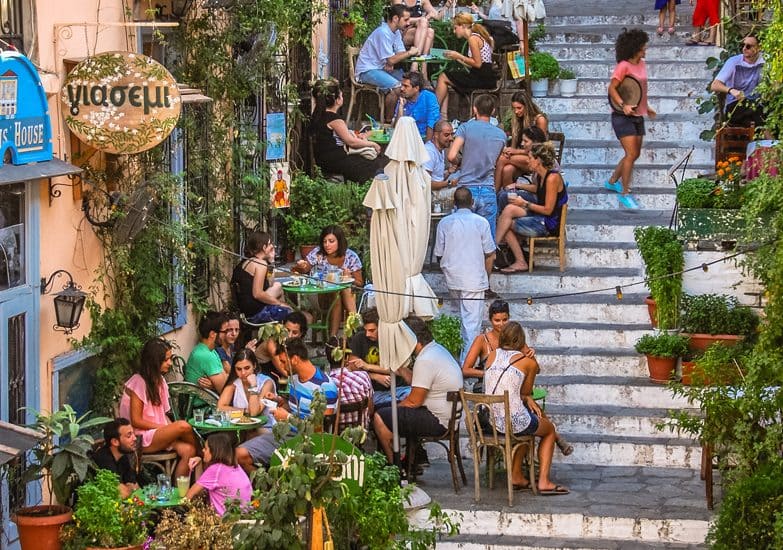 This neighborhood is called Anafiotika. Back in the 19th century, King Otto wished to refurbish his palace so he called for the best master builders in Greece. They were from the Greek island, Anafi (hence the name). Soon word got out and carpenters, marble and stone masons started pouring into Athens to help.
When construction was done and they wished to return to their islands, King Otto would not allow it! King Otto also had a law that decreed that if one could put up a structure between a sunrise and a sunset of one day, the property would become theirs. This had a result of them building this neighborhood on the northern slope of the Acropolis hill, literally on the rock. Because of their nostalgia for their home, they built this neighborhood with the exact same architecture they had on their island.
To this day, these small white washed houses with flowers hanging from their balconies and grape vines hanging from pergolas offer peace and calmness to the visitors who get lost in those narrow alleys. This place makes you feel like you are far away from the buzz of Athens but in reality, you are up the street from the fast-paced metropolis.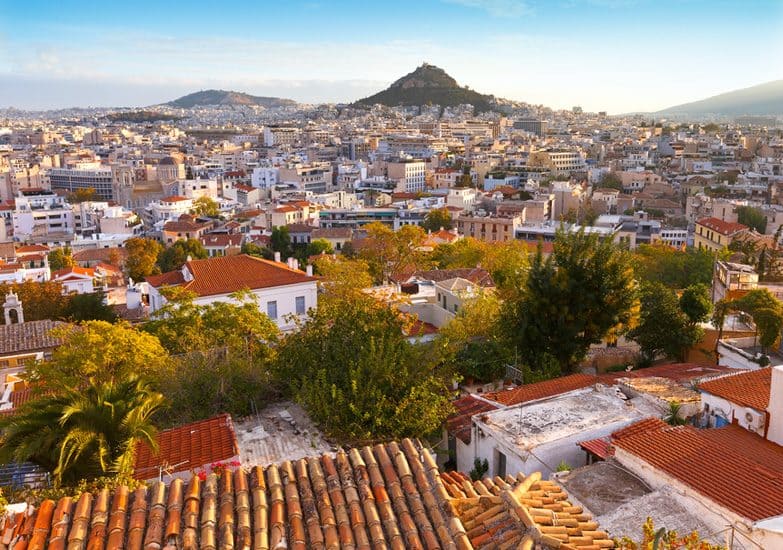 To get the full experience, our advice is to not be afraid of getting lost in the narrow streets of Anafiotika. Wear comfortable shoes and have coffee and Greek food in the traditional cafes and taverns located in those streets that have been there for years.
You will notice how time passes much faster when you're walking through
Anafiotika
and be sure not to miss the sunset. When the colors of the sun hit the goldish buildings, they turn into shades of warmer colors. At this hour, one can recognize the magic hidden in this charming side of Athens.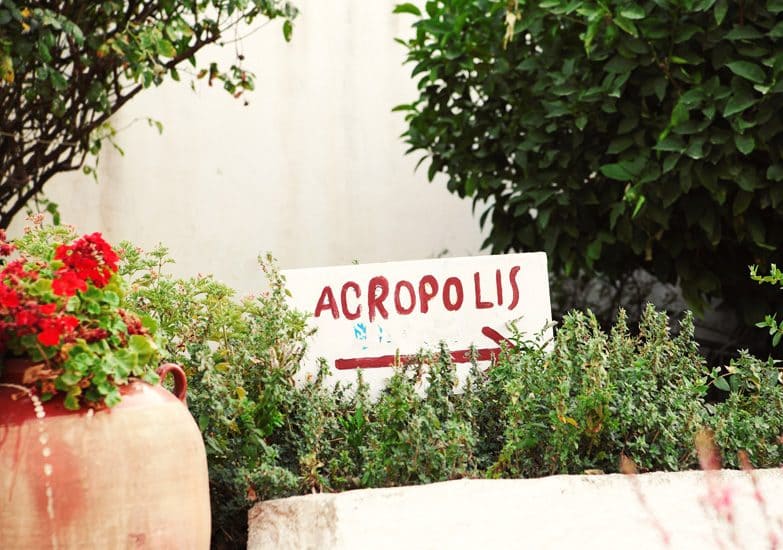 The Anafiotika neighborhood has been a popular place for locals to have a drink on a Saturday night or coffee on a weekday, so therefore we blindly recommend it.
Roam around and  have some down time
while leaving your luggage with us to take care of
, and when you are done and ready to head on to your next adventure, leave us what you thought of it in the comments.  
You can find a map of Anafiotika here:
Google Maps
Published on August 18, 2017