Athens is still glamorous and hip even if you are not in the center of it. Chalandri is one of the most popular suburban areas north from the center. A lot of Greeks seem to not have a problem commuting to have a drink in Chalandri even if they live quite far. With this said, we would like to introduce 2 places to grab a quick bite to eat in Chalandri with affordable prices. What makes these places so different amongst themselves? They are all different cuisines.
Ancho
Ancho is considered to have the tastiest Mexican food in the Northern Athenian suburbs (at least that's what people on TripAdvisor are saying)! What would you like to eat? They have it all! Tacos, burritos, nachos, tortillas and quesadillas with a guacamole to die for. And if you are feeling adventurous? They serve margaritas, too!
Ancho's price menu is decent and it has been known of them offering deals to customers from time to time. Ancho is a fast food restaurant and this is established by the window food display. They follow a self-service policy meaning quick service and a loud environment. Finally, the setting often reminds Americans of the well-known restaurant chain, Chipotle. (Google Maps)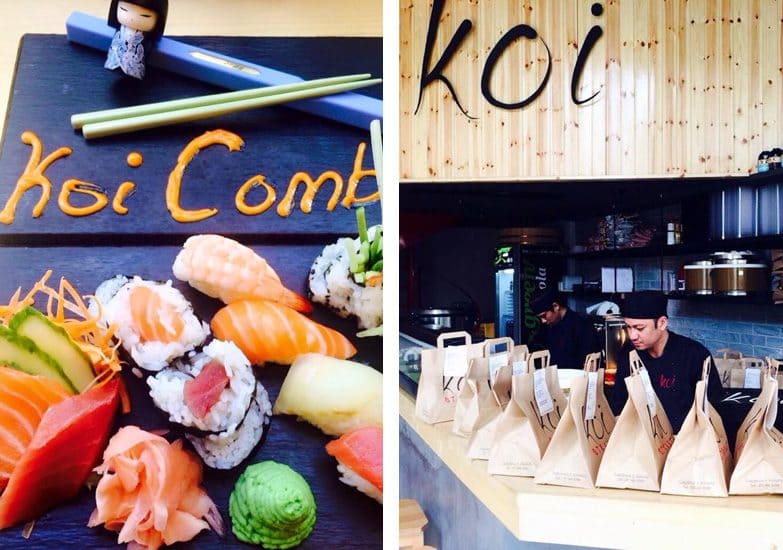 Koi Sushi Bar
Koi Sushi Bar is a franchise that has been blooming in Athens in a very fast pace, ever since it first opened in Syntagma square. Clean and quick food served to your table with soy sauce, wasabi and thin slices of ginger. The choices are crab, tuna, salmon and many more among some vegetarian choices as well.
Who said that vegetarians can't have sushi, if they want to? Because it is sushi and it does not need any necessary cooking (except for the sticky rice), the service is very quick. Within 10 minutes the customer has been served and ready to dine. Overall the eating experience at Koi does not take more than 30 minutes. The prices are very approachable for the quality Koi serves and the assortment of your choices is big. (Google Maps)
Now it's your turn!
Go there and try it yourself, and let us know what you think! :)
And because the last thing one wants is to have their bags around the dinner/lunch table, just book (enter hyperlink from Book Now page) a convenient time and we'll take care of your luggage while you enjoy your delicious food.
Published on August 20, 2017